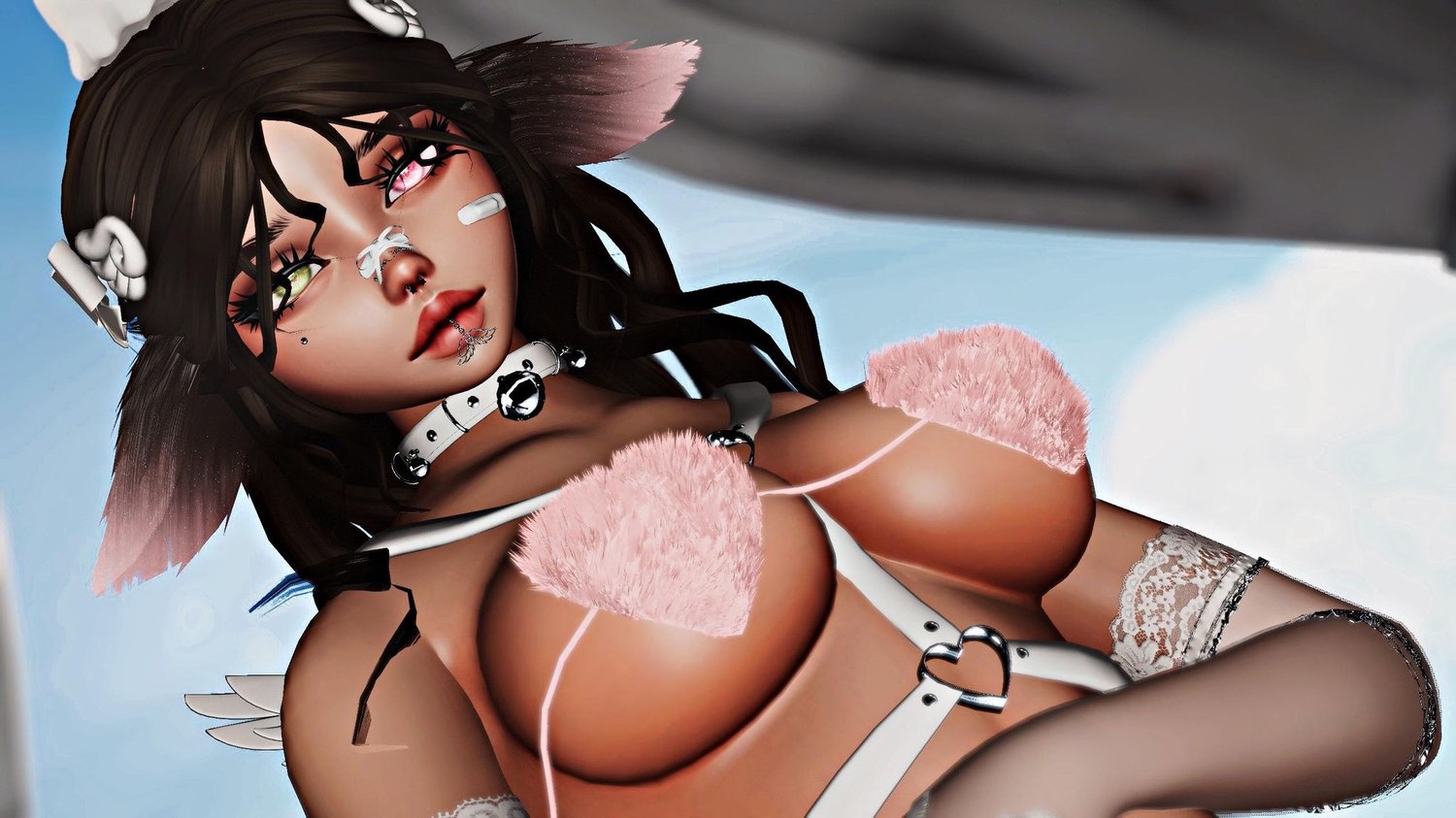 Aurora PC GoGoLoco
Aurora - PC ONLY
---
---
---
- This Model is Protected by the DMCA.
- Do Not Upload this model as Public!
- Do Not Share & Trade with Anyone!
- Do Not Claim As Your Own
- Scratches cannot be used for any other purpose unless the customer directly purchases a license for the scratches contained in this model.
---
!!! IF YOUR BUYING AS A GIFT PLEASE PUT THE GIFT RECEIVERS DISCORD AND VRC NAME IN THE DETAIL FORM !!!
---
FBT READY
DPS !
Gogo Loco for all my half-bodies xx
Hueshift and Emission Sliders
Boop,Kiss and Headpat Contacts
---
How to upload:
1. Create a new Unity Project.
2. Import the SDK included.
3. Import PoiyomiPro
4. Import Raliv's Dynamic Penetration System.
5. Import Avatar Package.
---
CREDITS
Body: https://zinpia.gumroad.com ( edited no reuse at all !!!)
Head: https://zinpia.gumroad.com (edited no resuse at all!!!)
Texture:https://23mink.gumroad.com
Eye Texture: https://chantei.co
Hair: https://nessy.store, https://minkivr.gumroad.com, https://gwennovere.gumroad.com
ArmChains: https://bloodrayne.gumroad.com/
Belly Button,Rings,Mouthchain,Wingharness: https://payhip.com/KOLD
Hand dangles: https://payhip.com/TeddymuffinsHalo
Halo: https://buneye.gumroad.com
Outfit 1: https://lolo-vrchat.gumroad.com
Outfit 2: https://bunisu.gumroad.com
Outfit 3: https://hayweeesstash.sellfy.store
Socks: https://ccwuvschu.gumroad.com
Ghosti Pet: https://littlesaku.gumroad.com
Choker, Vibrator: https://www.honeylab.store
Ears: https://usagirimeow.gumroad.com
Hat: https://tormentekko.gumroad.com
Lamb,Gloves,Hairwings: https://rinebean.gumroad.com
Nails: https://cringyavatars.gumroad.com
Tail: https://vyrai.gumroad.com
GoGoLoco: https://franadavrc.gumroad.com
https://discord.gg/riversrepertoire
---
Models in Showcase: boonty, ashey1987,vampybunny, qtlottie,roy1015
Showcase creator: addydays
Model in Pictures: faani